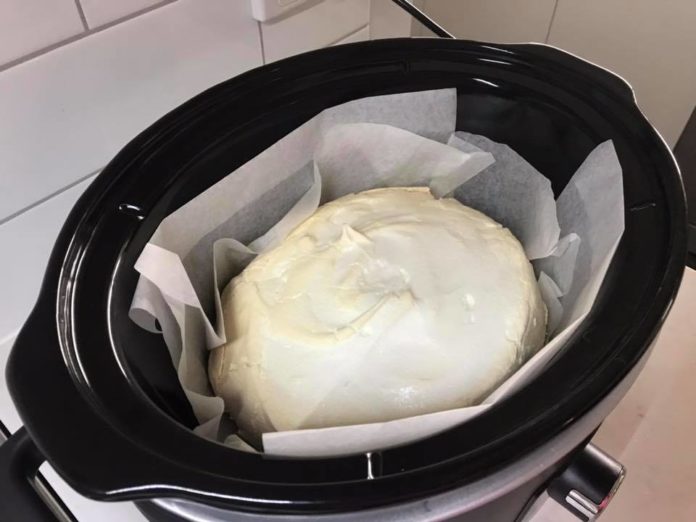 Pretty standard Slow Cooker Pavlova recipe.
Ingredients:
4 egg whites
1 cup caster sugar
1 teaspoon vinegar
1 tablespoon plus 1 teaspoon cornflour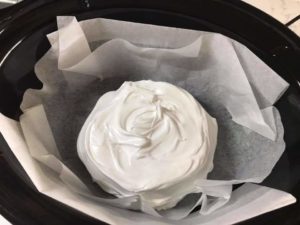 Directions:
Beat whites till soft peaks and gradually add the sugar a few spoons at a time slowly, making sure it's fully dissolved. This can take 15 mins.
Once mixed fully, fold in the cornflour and vinegar.
Line your slow cooker with baking paper and lightly grease.
Spoon the meringue into a round and bake on low with a dry tea towel under the lid for approx 1 and a half to 2 hours or when top is slightly firm to touch.

Turn slow cooker off and remove lid and tea towel and let cool in slow cooker.
Decorate as desired.
By Tootsie Vendetti
THE END
2nd Pavlova Recipe
Pavlova
Dessert for tonight
Ingredients :
3 egg whites
3 tablespoons of water
1 cup caster sugar
1 teaspoon white vinegar
1 teaspoon vanilla essence
3 teaspoons cornflour
Whipped Cream an any fruits you like to decorate ..
Method :
Using electric mixer beat egg whites until they are stiff and form peaks.add water and beat again.
Add sugar very gradually while still beating then add vinegar ,vanilla and cornflour.
Put baking paper in slow cooker and pour it in.use tea towel to cover before you put the lid back.
Turn on your slow cooker on low heat for 1hour an 30 minutes…
Once it done just leave it in slow cooker until cool down ..
By Shana Judith Slow Cooker Pavlova recipe
Other Post: