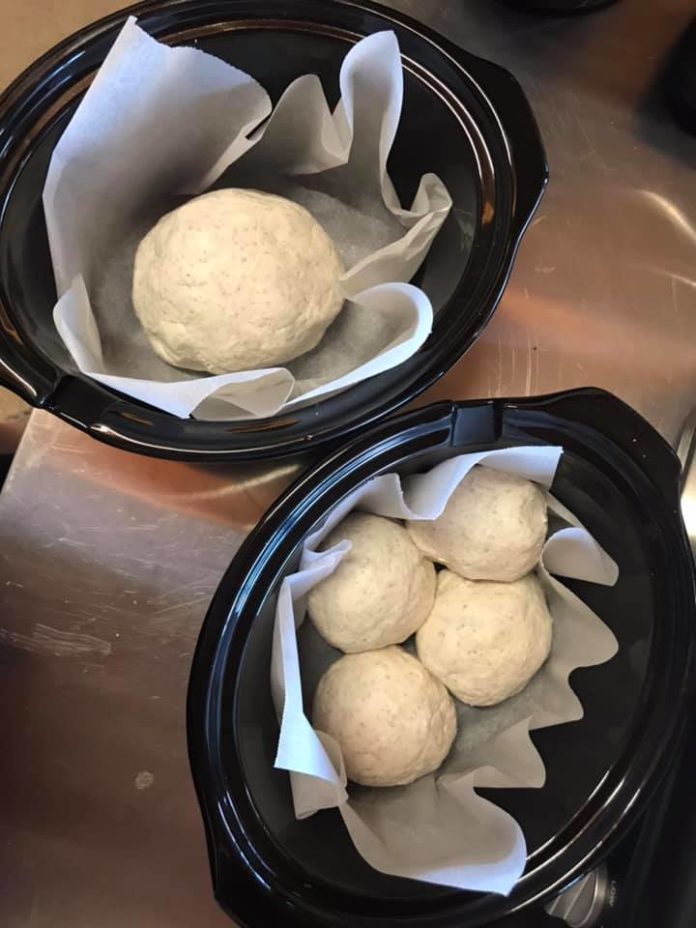 Ingredients:
I am not much of a baker but I thought I'd have some success making it in the Slow Cooker and I am making GF for a friend so this is really one big experiment! Here is the recipe I used:
1 Cup Milk
2 teaspoons Sugar
2 1/4 teaspoons Yeast
5 Tablespoons Chia Seed
1 cup Water
3 Tablespoons Vegetable Oil
2 teaspoons Apple Cider Vinegar
3 cups Plain GF Flour
1/4 cup Oats, Ground
1 teaspoon Baking Powder
1/2 teaspoon Baking Soda (Bicarb)
1/2 teaspoon Salt
Directions:
Warm milk in a pot
Add in yeast and sugar. Stir well, cover with paper towel and let yeast grow for 5 minutes. Yeast is active if the milk is frothing and will smell like fresh bread.
Combine yeast mixture with chia, water, oil and vinegar.

In a seperate bowl combine the dry ingredients
Combine wet and dry ingredients well
Line slow cooker bowl with baking paper and add the dough.

Place slow cooker on high and cover with paper towel then the lid. Check your bread after 1 hour, you need an internal temperature of 90 – 100c
If not done continue cooking and check every 20 minutes
The top of the loaf won't brown in the SC so you can pop it under the grill for a few minutes if you want.
By Joy White