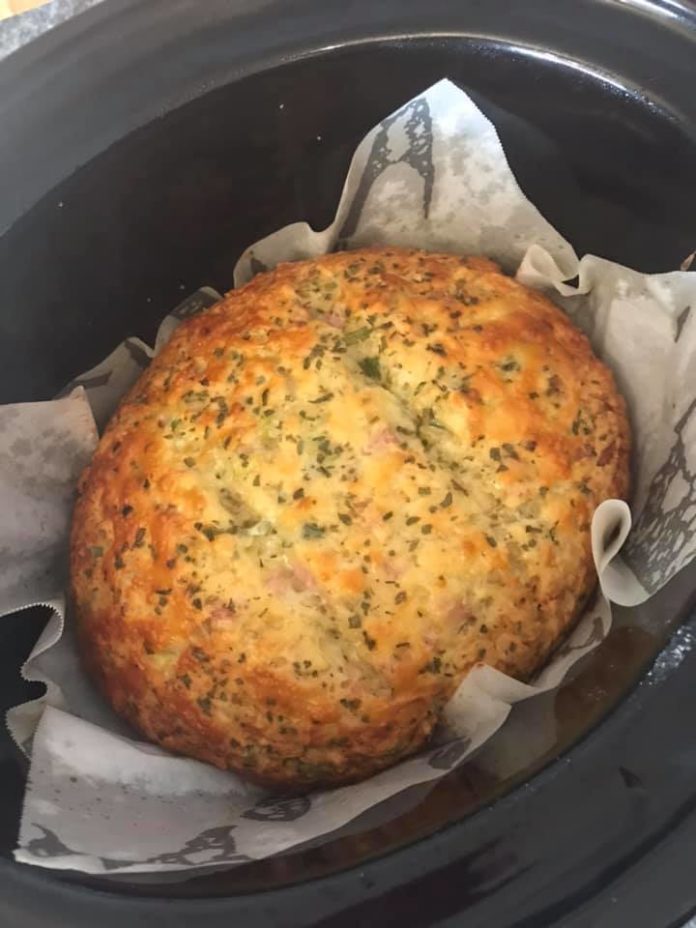 Made the most simple yet delicious savoury bread absolutely amazing! No yeast or proofing and 15 mins prep with 2 1/2 hours cooking time, this will be a new regular in our household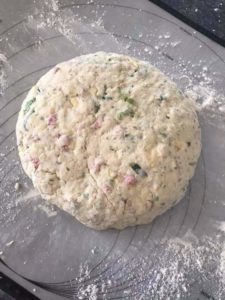 Recipe:
Pre-heat slow cooker on high first
mix 1 cup of milk with 1 tbsp vinegar & let sit for 5-10 mins to thicken.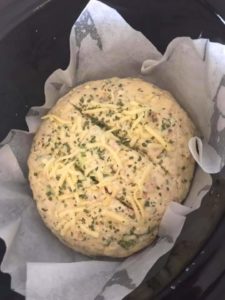 Mix 2 1/2 cups sr flour, 2 tsp baking powder. Herbs- Italian. Oregano , onion flakes, salt,+ pepper (judge quantities) parmesan cheese, about a cup + half of pizza cheese and 3 heaped tbsp of minced garlic mix together then add a cup of diced bacon pieces, 3 spring onion (cut up) then slowly pour in milk mix and mix every thing together till you have a ball of dough.
Spray sc with oil and line with baking paper then place dough in and score twice across the top then brush with an egg mixture. Cover top of sc with tea towel, put lid on and bake on high for 2 1/2 hours. Ooh I also put some more grated cheese + chives on top.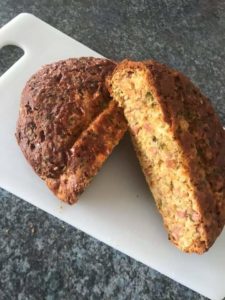 You can brown in oven for 10 mins once done but I didn't find it necessary.
By Scherrie Rodriguez