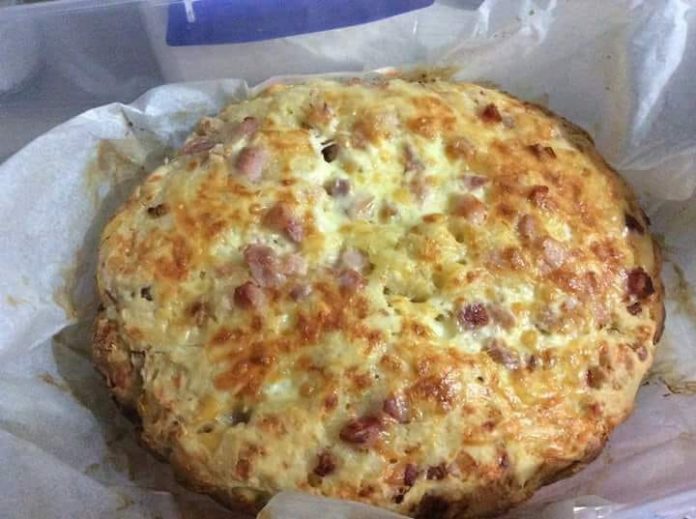 Bacon and cheese bread. looks and smells awesome.
Ingredients:
3 cups of self raising flour
2 cups of warm water
1/2 teaspoon of salt
Directions:
Mix it all together add what ever ingredients you like, bacon, onion, olives, cheese, pineapple etc mix them through and add to the top once in the slow cooker.
Line the slow cooker with baking paper and spray with cooking as well.
Cook on high for 1 and a half hours and check, but mine didn't cook for 2 hours.
Then pop under the grill to crisp.
2nd Bacon and Cheese Bread Recipe
Cheese and Bacon bread cooked in the slow cooker. Made using bread mix….Delicious 🙂
Recipe:
I used LIGHTHOUSE Bread Mix and follow the instruction for Hand Bake. I placed the dough in the s/c on LOW for it to rise and then sprinkled it with bacon and grated cheese before placing it back in the s/c on HIGH for 1 and 1/2 hrs.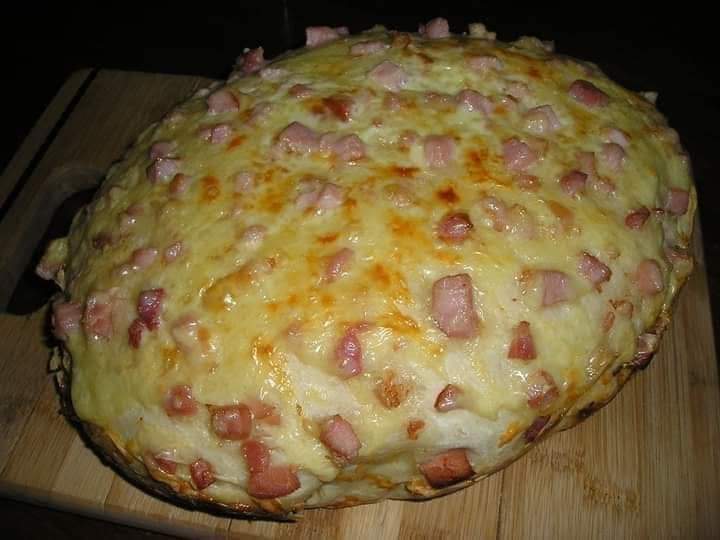 Remember to put tea towel under lid so the bread doesn't go soggy and brown cheese by placing bread under the grill for about 3 minutes.
Cheese and bacon rolls ready for school, kids gave the thumbs up 
Ingredients:
Pkt mix of foccacia/pizza bread or bread mix is fine
1.5 cup of diced bacon
2 cups cheese
Spoonful melted butter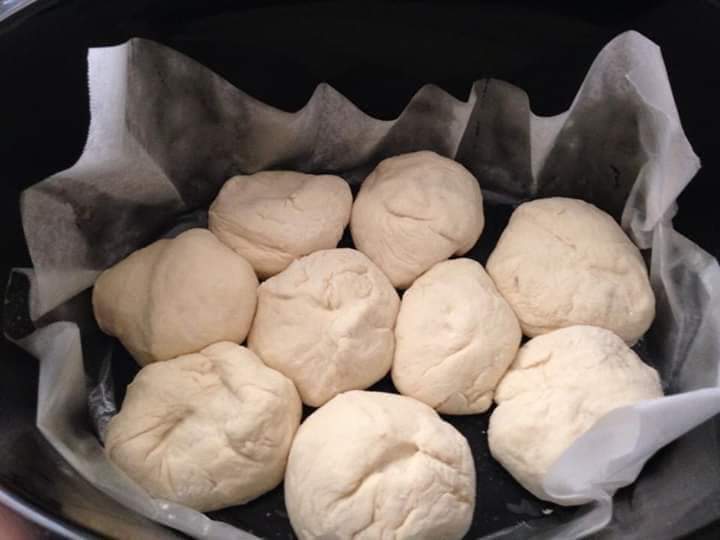 Directions
Mix up dough mix as pkt instructions then roll into small balls Place in lined slow cooker
Brush with melted butter
Sprinkle grated cheese and bacon pieces on top.
Cook on high for 1.5 hrs and tea towel under the lid.