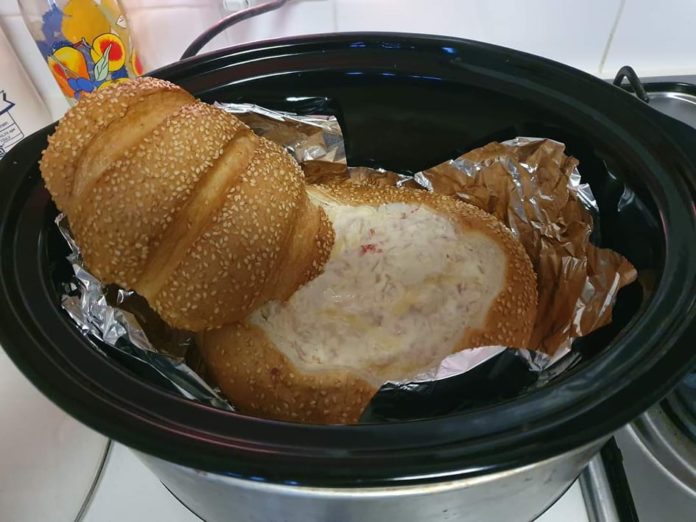 I finally made cob loaf in the slow cooker! So good
Ingredients:
1 x Philly cheese
150ml cream
1 cup of shredded cheese
1/2 diced onion
1/2 diced capsicum
200 gm diced bacon
Directions:
Blend softened Philly cheese and cream together with a mixer. Add (uncooked)diced onion, capsicum and bacon in and blend till combined. Stir in the shredded cheese.
Cut out cob loaf lid and scoop out the bread centre and set aside.
Add the combined ingredients in the centre of the now gutted cob loaf and place the lid on.
I cook it on slow for about 2 hours
Turns out crunchy enough without oven time
Towards the end I add the remaining bread I removed and it makes the bread toasty for scooping the delicious cheesy centre.
By Mel Lisa