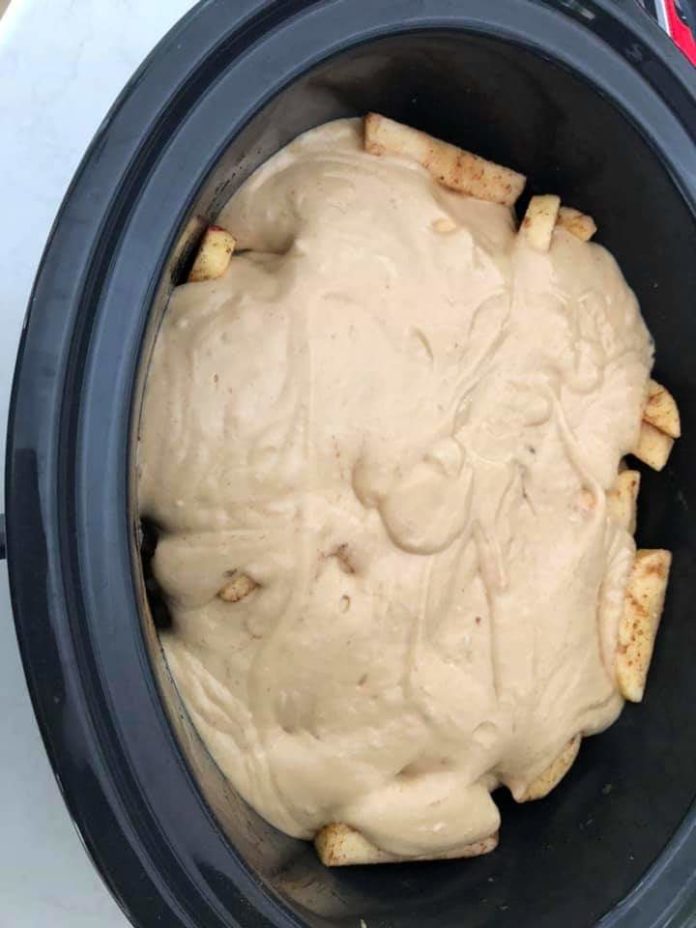 Sunday morning Apple and Pear Cobbler
6 large apples and 4 over ripe pear, peeled and roughly sliced, placed into slow cooker and sprinkled with a heaped teaspoon of cinnamon, mix together.

In a mixing bowl place 2 cups SR flour, 1/2 cup brown sugar, sprinkle of salt, 1 and 1/4 cups milk and 60grams of melted butter. Mix together until smooth and creamy consistency then pour over the apple mix in slow cooker.
Turn on low for 4 hours or until apples and cake cooked. Delish!