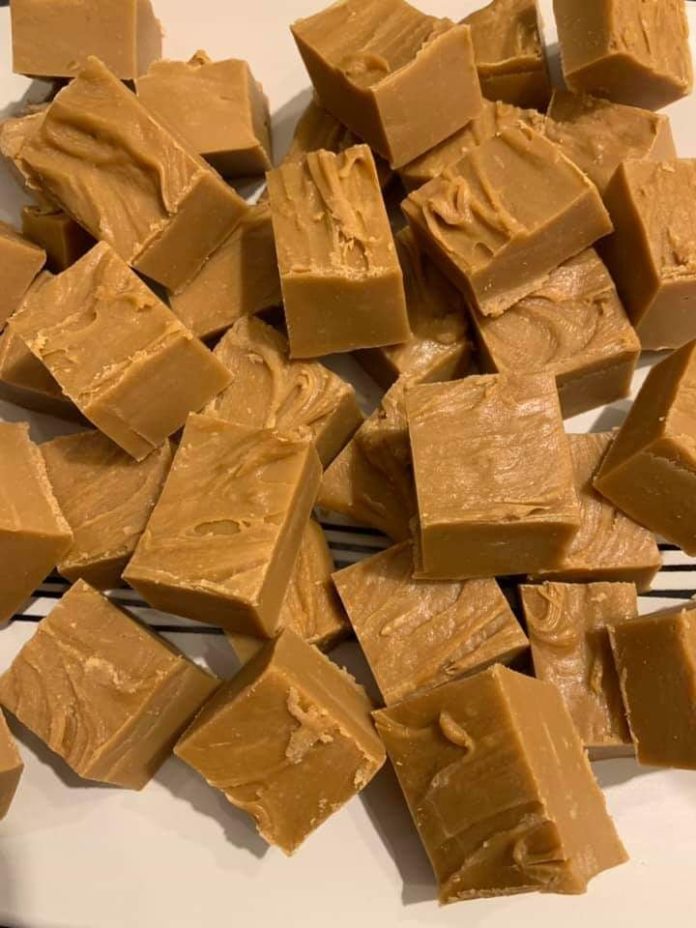 I made 2 fudge recipes
This time it's white chocolate and biscoff spread fudge
Ingredients:
I used 1 tin of condensed milk (the caramel one this time)
400g of milky bar white chocolate
100g of icing sugar
1 table spoon of salted butter
400g of biscoff spread
Method:
Put all the ingredients into the slow cooker for 45 minutes, I stirred it every 10 minutes this time because it seemed a lot thicker, keep the lid off.
I then poured it into a dish lined with grease proof paper, left it to set at room temperature for 30 minutes and then put it in the fridge for 3-4 hours before cutting it.
By Katie Lambourne 2 Fudge Recipes
Kinder Bueno and Cadburys fudge turned out great! 
Ingredients:
400g cadburys chocolate
1 tin (397g) sweetened condensed milk
15g unsalted butter
1 teaspoon vanilla flavouring
2 bars Kinder Bueno
White chocolate drops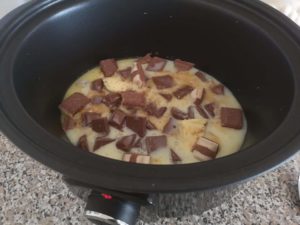 Method:
Pop everything in the slow cooker (apart from kinder Bueno and chocolate drops)
Mix every 15 minutes for 45 minutes on high heat setting, 1 bar of kinder bueno in and mix at the end.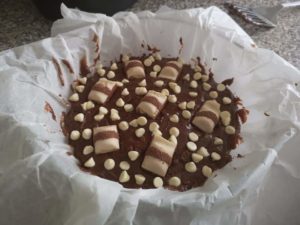 Pop it all in a lined dish/tin, put the other 1 bar of bueno and drops on the top and leave for 30 minutes to cool. Put in fridge for 3-4 hours (cut about 2 hours in as I found it easier) and enjoy!!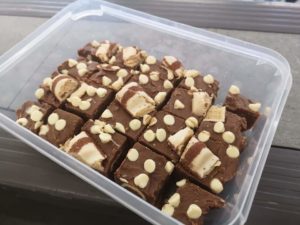 Other Posts: