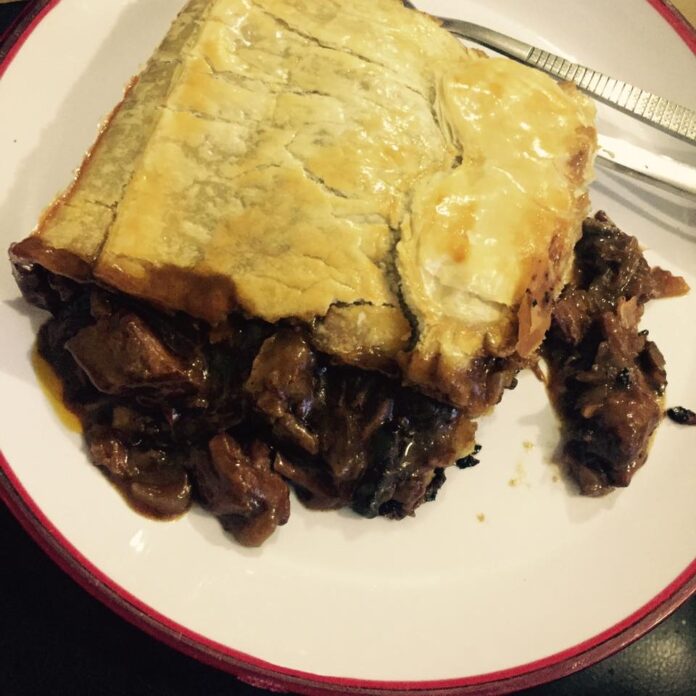 STEAK & MUSHROOM PIE (Worked from the chunky steak recipe and changed it up a bit) 
Ingredients:
1kg diced chuck steak
1 x onion
1 x 250g punnet of swiss brown mushies
1 x tin of cream of chicken soup
4 x tablespoons of gravy powder
2 x tablespoons of tomato sauce
1 x beef stock cube
2 x cloves of freshly crushed garlic
Splash of wosterchere sauce
Pepper for seasoning
Half cup of water
4 x sheets of puff pastry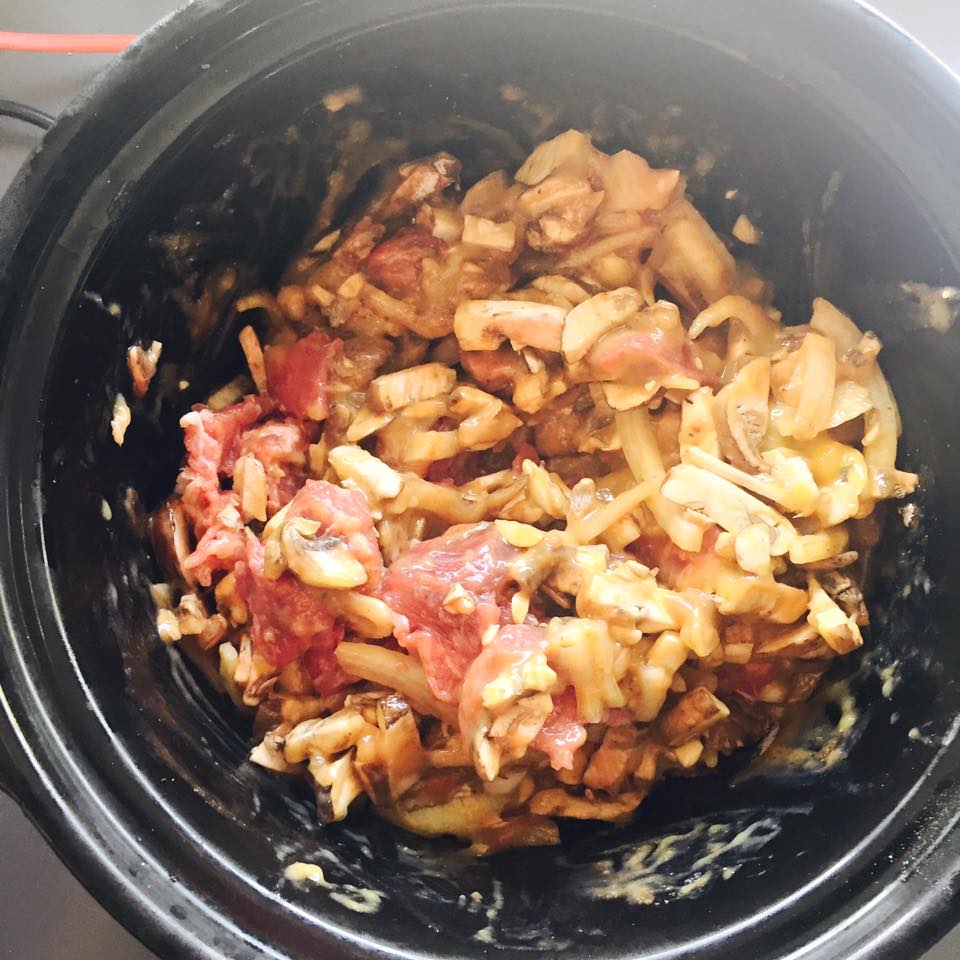 Method:
Throw all the ingredients into the SC (except the puff pasty) and cook on low for 8-10 hours.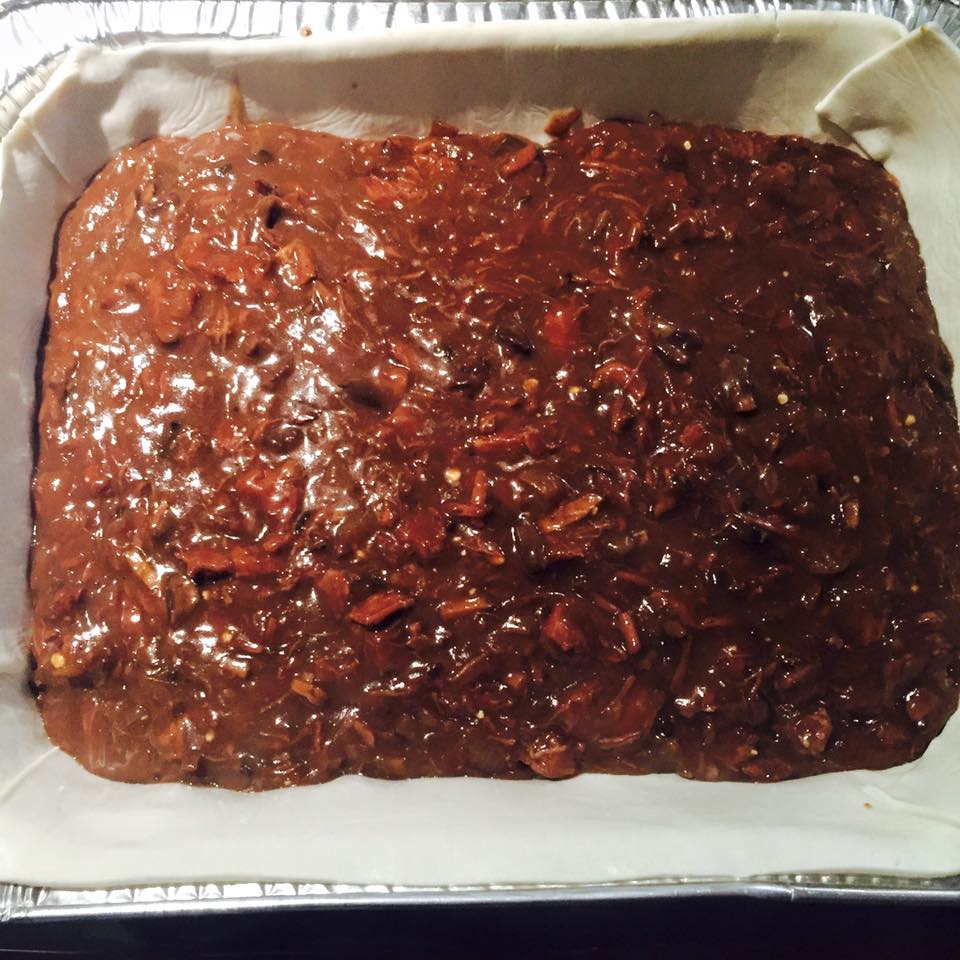 To thicken up sauce, you can put two tablespoons in of cornflour if need be.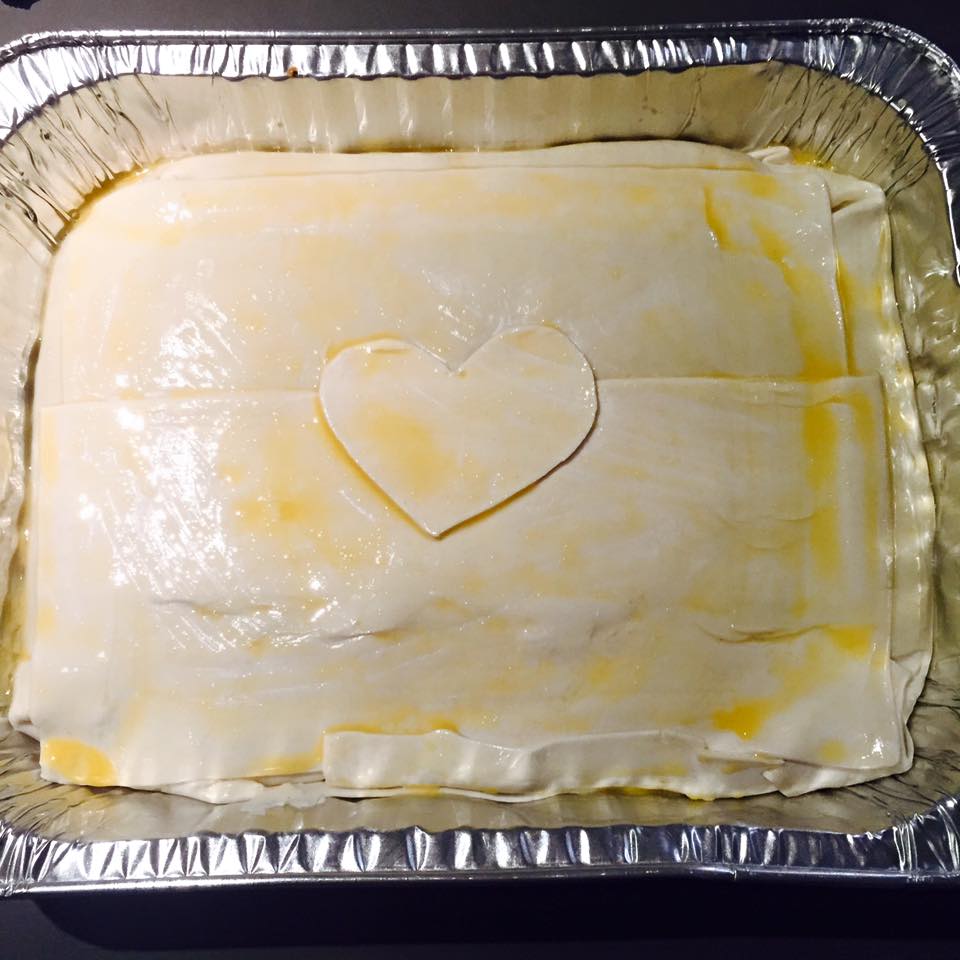 Lay two sheets of puff pastry into a casserole dish, put the meat from the slow cooker on top, then lay the other two sheets over the top. Brush with a whisked egg and throw in the oven or BBQ until golden. Bon appetite.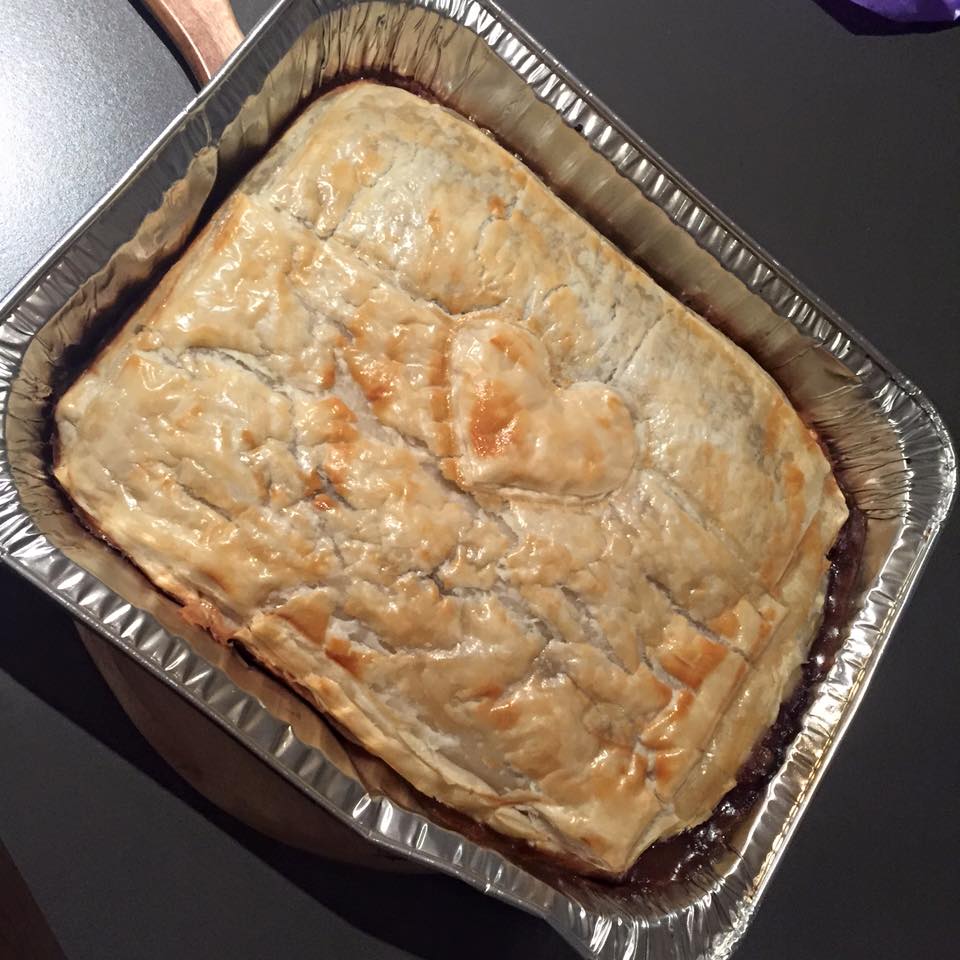 By Mirelle Macdonald  
Searches related
>steak and mushroom pie – jamie oliver
2. >ground beef and mushroom pie
3. >healthy steak and mushroom pie