BACON WRAPPED CHICKEN ROULADE FILLED WITH SPINACH, GARLIC, MOZERELLA & SUNDRIED TOMATO
INGREDIENTS:
– 1 kg chicken mince
– 250g streaky bacon (10-12 rashers)
– 1 cup of baby spinach
– 1 small container of semi dried tomatoes (deli)
– 2 x handfuls of grated mozerella cheese
– 1 x egg
– 3/4 cup of bread crumbs
– 3 x tablespoons of butter
– 3 x cloves of garlic.
Meat Seasoning: salt, pepper, paprika, onion powder, garlic powder (to taste).
METHOD:
– Mix mince with seasoning, egg, breadcrumbs.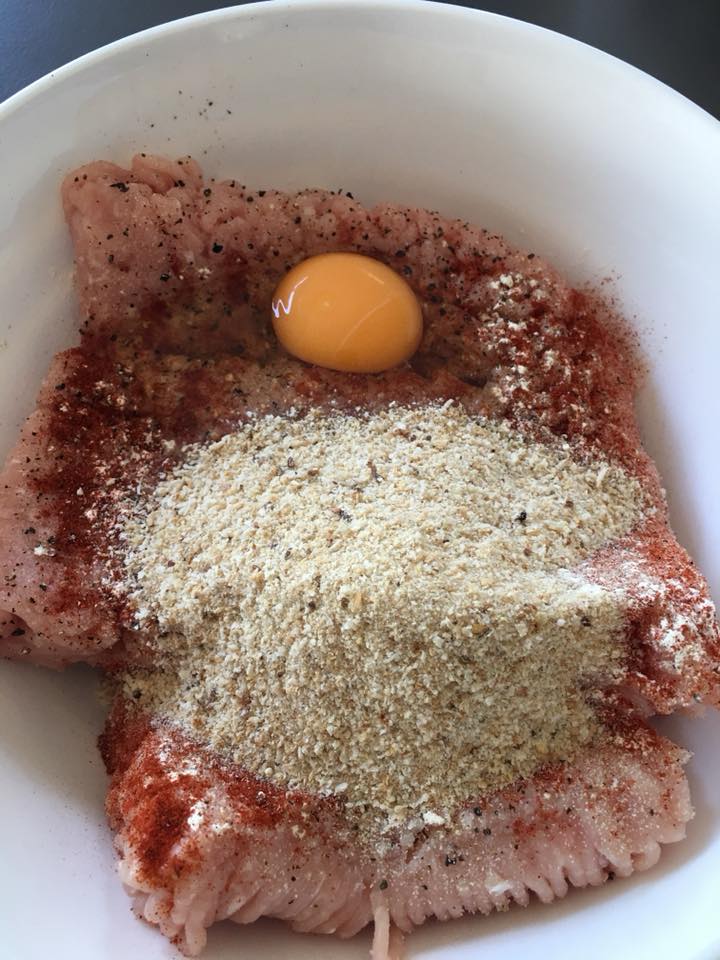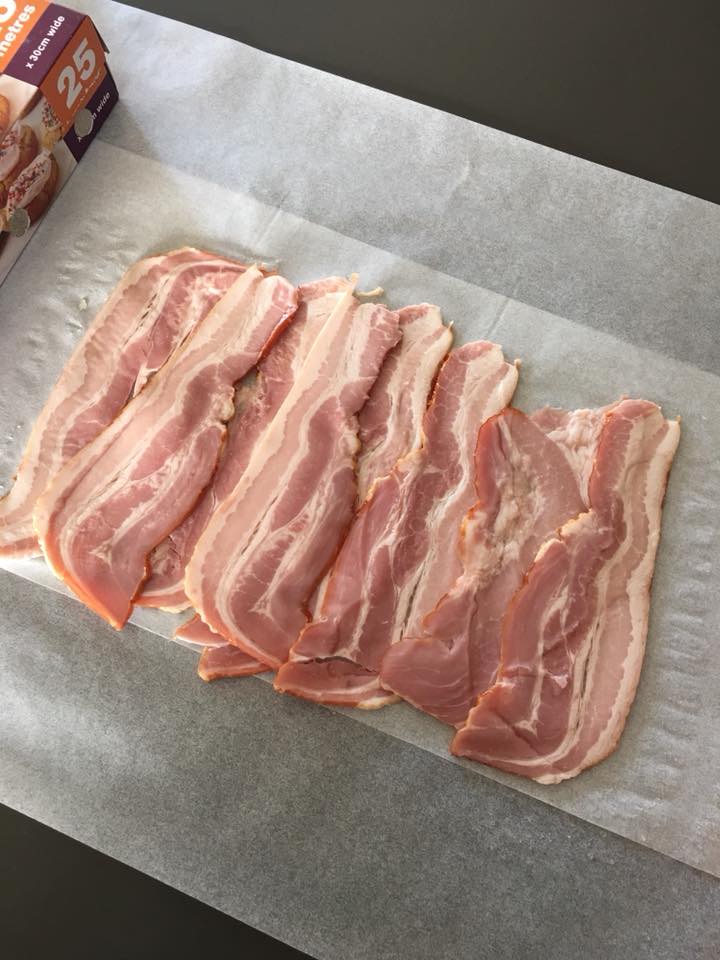 – Lay large piece of baking paper down, lay streaky bacon down, then mince on top.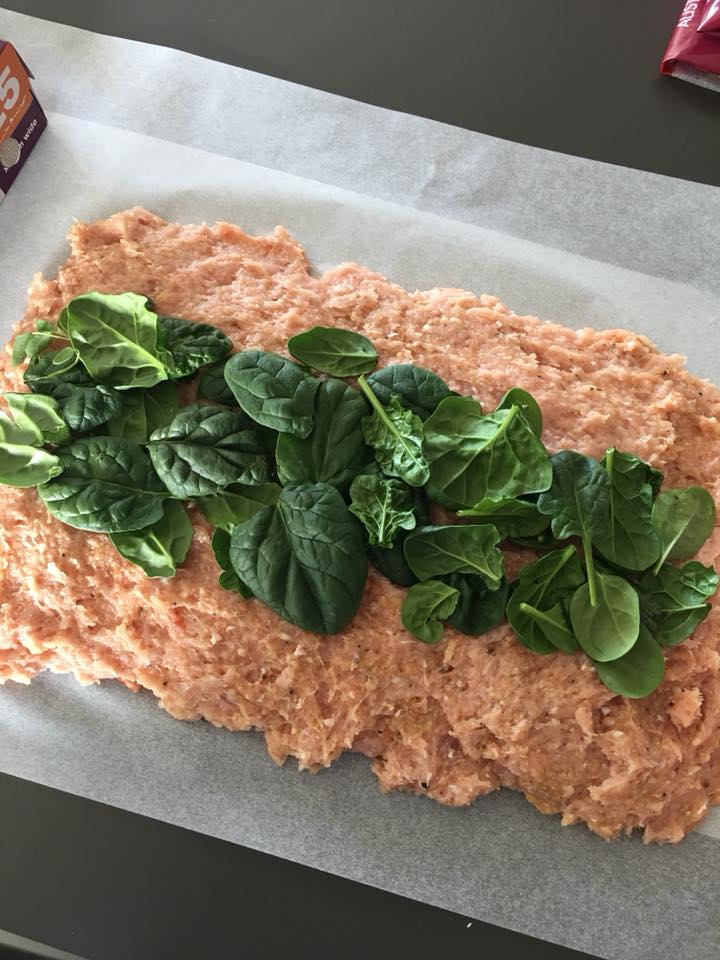 – In the middle, lay spinach, then semi dried tomatoes, then mozerella.
– Mix butter and crushed garlic together and dollop sparingly over the top of the cheese.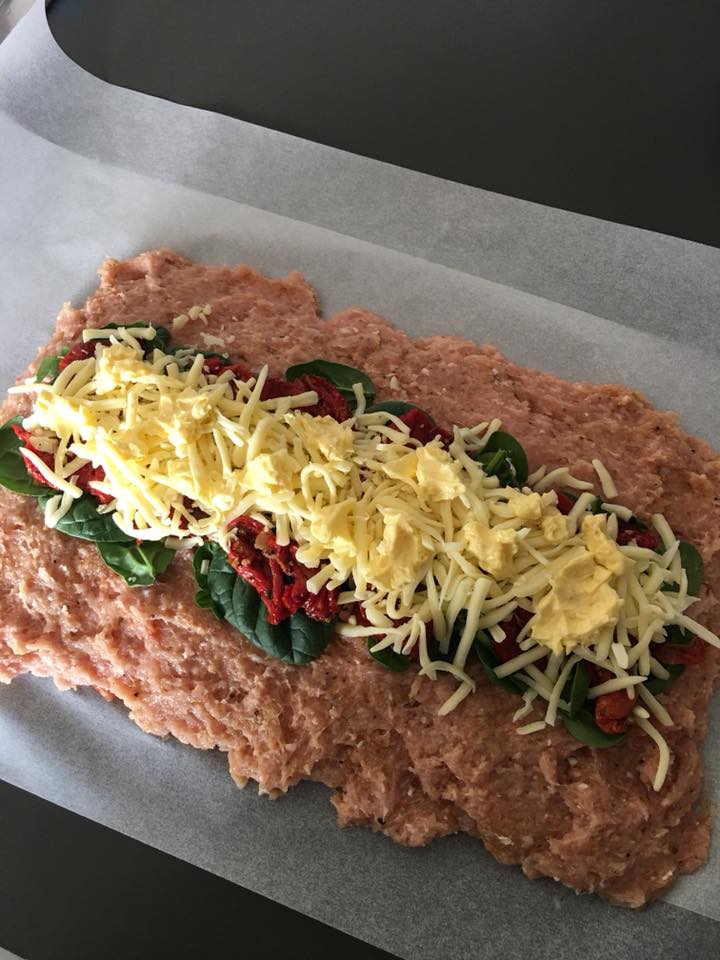 – Fold over the meat and roll it into a large sausage.
– Place wrapped roulade into the slow cooker and cook on low for 5 hours or high for 2.5hrs.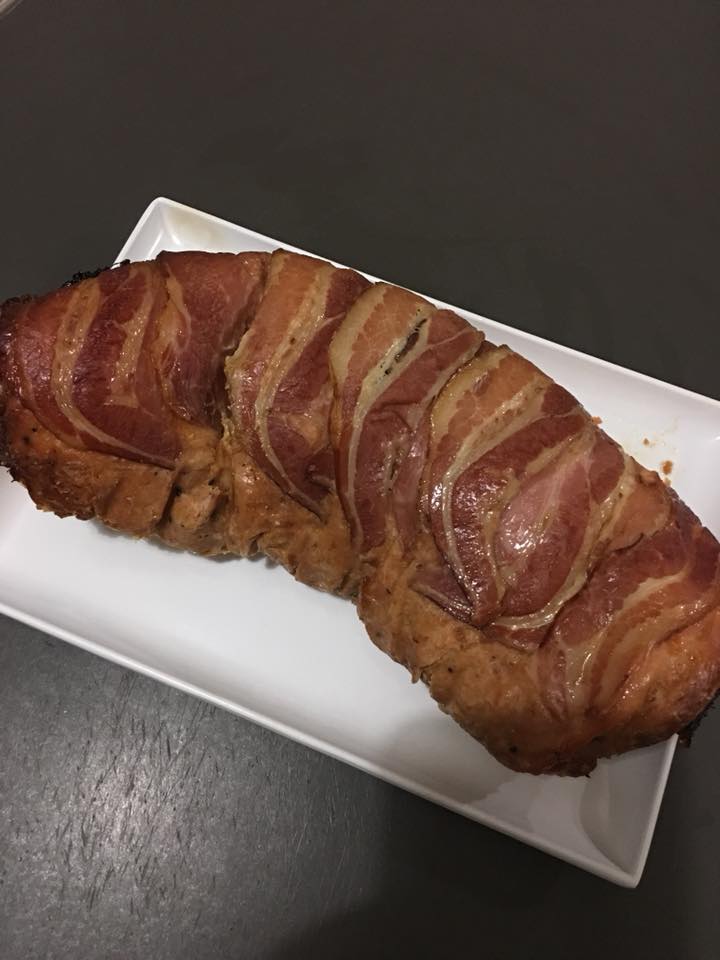 SERVING SUGGESTIONS:
Mash, salad, steamed veg, baked potato, potato bake…the options are endless!
By Mirelle Macdonald
SLOW COOKER BBQ PORK RIBS RECIPE
Searches related to bacon wrapped chicken roulade
1. >smoked chicken roulade recipe
2. >chicken roulade meaning
3. >whole chicken roulade
4. >chicken roulade spinach
5. >mediterranean chicken roulade
6. >greek chicken roulade
7. >chicken mushroom roulade
8. >italian chicken roulade