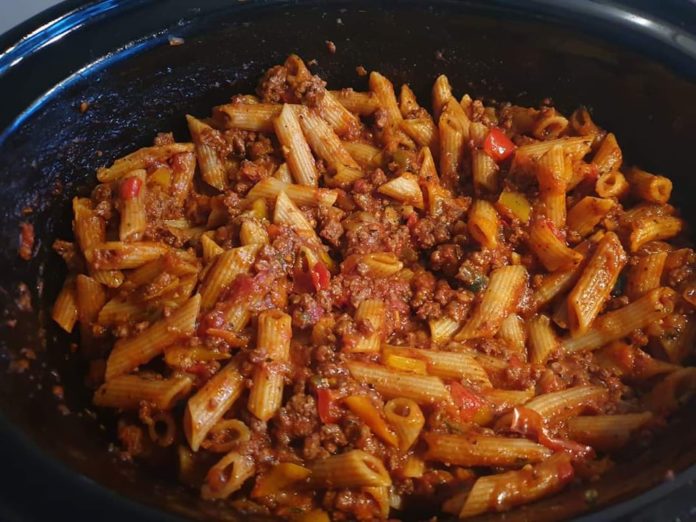 Slow cooker creation of the day. Penne bolognese cooked for 6 hours on low with organic wholemeal penne. Slow Cooked Penne Bolognese.
Ingregients Slow Cooked Penne Bolognese:
1. 1kg Premium beef mince
2. 1 diced onion1 diced red capsicum
3. 1 diced yellow capsicum
4. 1 grated zucchini
5. 6 diced mushroom
6. 2 grated carrots
Minced garlic
1 cup of red wine
Dry herbs: oregano, parsley and basil
Organic wholemeal penne pasta
1 can diced tomatoes
2 jars of dolmio pasta sauce
Method:
1. Brown mince, onion and garlic in a pan.
2. Combine all ingredients in the slow cooker. Set on low for 6 hours.
3. In the 5th hour add penne pasta to slow cook for the hour. Done!
Recipe By Sarah Diasy
Related Seaches:
1>slow cooker bolognese slimming world
2>low cooker bolognese no browning
3>low cooker bolognese 500g mince
4>bolognese in slow cooker with jar sauce