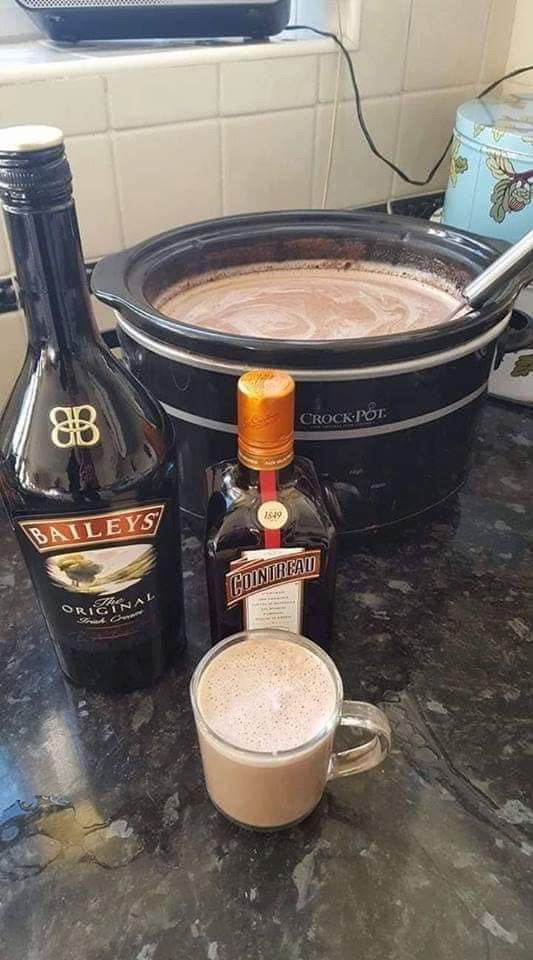 this is kept on low heat, and you leave it in there while your guests enjoy themselves and serve themselves when they want a drink. Usually doesn't last long, or u have to refill again. Leave a soup label in there for guests to help themselves,
Slow Cooker HOT CHOCOLATE
Great for those cold evening get togethers, or bonfire nights.
Make sure you stock up on the Marshmellows and the liquor ideas would be endless. Make them to suit your own tastes
175Gr Hot chocolate powder – get a good one
large scoop of nutella (optional)
4 ltrs milk
large tub cream – 400 mils
1 family block of dairy milk chocolate – break up and this will melt as it cooks.
whisk together,
once served in cups add liquor to suit.
plop a dollop of whipped cream on top, with a shake of cocoa and dont forget the marshmellows.